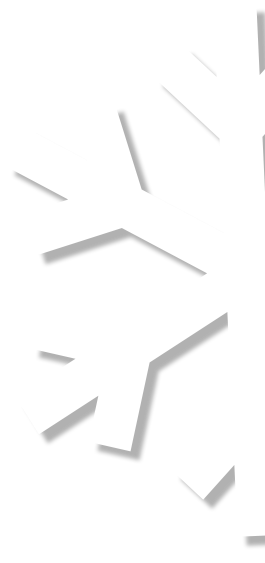 LES AVIS DE NOS CLIENTS
---
- 2022 -
---
"Nous avons passé un séjour absolument merveilleux au Chalet et nous le recommandons vivement ! La maison est grande, super propre et d'un style magnifique avec une vue incroyable sur le Mont Blanc. L'emplacement est parfait pour faire des randonnées, barboter dans la rivière et près de la ville, des restaurants et des marchés. Les hôtes ont été incroyablement réactifs et ont offert d'excellentes recommandations locales. Je ne peux pas dire assez de bien de cet endroit, c'est génial !"
- TRACY - août 2022

"C'est un endroit magique. Les vues sur le Mont Blanc depuis la terrasse sont à couper le souffle. Le chalet est très spacieux, moderne et rempli de commodités. L'hôte était extrêmement gentil et a proposé des suggestions de randonnées et de restaurants. L'emplacement est fantastique : à une courte distance (~15 min) en voiture de Chamonix, tout en offrant la tranquillité d'un petit village. De nombreux sentiers de randonnée aux alentours. Nous avons également apprécié la promenade quotidienne du matin à Servoz pour acheter du pain, du fromage, de la charcuterie et du vin (bien sûr) dans les magasins du village. J'aurais aimé que nous puissions rester plus longtemps..."
- ASYA - août 2022

"Beau répit de l'agitation de Chamonix. Le séjour en août était très confortable. Des journées de randonnée pleines d'action et de délicieux dîners en famille. Lever de lune sur le Mont Blanc. Cuisine bien équipée."
- ROBERT - août 2022

"Cet endroit était fantastique. Nous sommes venus pour que ma femme participe à la course UTMB et c'était parfait car nos parents et nos garçons y séjournaient également. Des vues à couper le souffle, des sentiers incroyables à partir de la maison, de bons restaurants et la boulangerie de Servoz est incontournable. Les hôtes ont bien communiqué et l'expérience a été formidable. Nous avons eu un peu de mal à trouver l'endroit en utilisant l'adresse du site web, alors utilisez les indications des hôtes."
- GRAHAM - août 2022

"Maison et environnement magnifiques. La vue sur le Mont Blanc est incroyable."
- LENE - juillet 2022 - UK

"Nous n'aurions pas pu demander un meilleur cadre pour réunir notre famille. La vue est incroyable et le chalet est très bien meublé et équipé. Il faisait un peu chaud et nous aurions pu utiliser la climatisation, mais ouvrir les fenêtres a aussi bien fonctionné.
- OLIVIER Henry - mai 2022 - UK

"Nous avons passé 5 jours merveilleux en famille dans le Chalet TOUTBLANC pour le week-end de Pâques. Nous étions 7 adultes, 4 enfants et un bébé et avions chacun un espace nuit confortable avec douche et sanitaires indépendants. Nous avons profité de déjeuners en terrasse avec une vue unique et incroyable ! Basile Chef nous a livré un repas d'une immense qualité pour un déjeuner familial d'anniversaire et nous avons fait des sorties variées proches du chalet pour tous les âges : ski aux Contamines, visite de Chamonix, train du Montenvers et de la mer de glace ... Nous reviendrons sans hésiter au chalet pour faire le tramway du MontBlanc, l'aiguille du Midi, la piscine de Saint-Gervais, etc ... Merci Guillaume et Elisa pour votre accueil et vos riches conseils très avisés !"
- Marion - avril 2022 - FRANCE

"Je tenais à vous faire part de ma totale satisfaction de mon séjour au chalet ToutBlanc et vous remercier pour votre accompagnement."
- Jean-François Martinez avril 2022 - FRANCE

"Super Séjour, hôte très réactif et arrangeant, je recommande."
- Louise Sax - avril 2022 - FRANCE

"Super accueil et organisation fluide et sympa, chalet complètement refait, très bien équipé, terrasse et vue sur la montagne magnifique, c'était parfait. Merci à Guillaume et Elisa pour leur accompagnement !"
- Cyrille Pattyn - mars 2022 - FRANCE

"Séjour parfait
Nous avons passé un séjour parfait dans ce magnifique Chalet avec de belles prestations. Nous étions 2 familles dont 7 enfants et chacuns avaient son espace ce qui était très agréable. Le Chalet est situé à 10 minutes en voiture du domaine des Houches qui est un domaine parfait pour les familles."
- Charlotte Supiot - février 2022 – FRANCE

---
- 2021 -
---
"Excellent Séjour. Très beau chalet, confortable, joliment décoré, dans un cadre magnifique."
- Dominique M - décembre 2021 - FRANCE

"Superbe chalet ! La situation, la décoration, le confort, l'aménagement très fonctionnel... Un plus pour la cuisine très bien équipée... C'est rare de trouver ça ! Tout est réuni pour passer un séjour inoubliable !"
- Caroline Bado - novembre 2021 - FRANCE

"Très beau chalet et hôte très aimable et accueillant.
Excellent séjour malgré un temps globalement pluvieux, car le chalet est très confortable, très moderne, bien équipé et très spacieux."
- Fadi Farra - juillet 2021 - DUBAI

"Chalet confortable. Vue magnifique."
- Monique Truchot mai 2021 - FRANCE

"Séjour parfait hôte aux petits soins. Magnifique chalet et super accueil. Nous reviendrons avec grand plaisir."
- Max et Kevin Barat - février 2021 - FRANCE

---
- 2020 -
---
"Emplacements et architecture remarquables. Accueil et supports parfaits. Je recommande jusqu'à 8 adultes ou 12 adultes + enfants."
- Olivier Hervio - Airbnb août 2020 - FRANCE

"Semaine en famille à Servoz
La maison est belle, inondée de lumière, avec un grand jardin. Nous y avons séjourné à neuf, confortablement, en juillet. Dans un village calme, les accès routiers à Chamonix et aux randonnées de la vallée sont simples et rapides. La maison était en parfait état, équipée parfaitement. Un petit problème de ménage initial à été réglé avec rapidité et courtoisie dès notre appel. Belles vues sur les montagnes environnantes et sur le Mont Blanc."
- H Darius Kowsar - Homelidays aout 2020 - FRANCE

"Séjour d'été
Séjour l'été très agréable grâce à une magnifique et grand terrasse découvrant le mont blanc. Un vrai lieu de séjour. L'environnement' est magnifique et fait pour séduire les amoureux de la montagne, de la marche et du vélo."
- Jacques Junillon - Homelidays juillet 2020 - FRANCE

"We had a lovely time staying in Servoz at this beautiful chalet. Stunning views, well kept and modern home, and plenty of space for our entire crew. The chalet is about a 20 min drive from downtown Chamonix. The host even connected us with a wonderful chef to cater dinner for us one evening. We had a wonderful time and really enjoyed our stay!"
- Jake Cerf - Airbnb mars 2020 – USA SAN FRANCISCO

"Notre séjour au Chalet Tout Blanc s'est très bien passé. Le chalet est situé en face des Houches à Servoz avec une très belle vue et du soleil toute la journée. Le chalet correspond 100% à la description et est très bien équipé. Nous étions 9 adultes. Nous avons été très bien accueillis par Joël qui s'occupe du service sur place. La communication en générale était très fluide avec Guillaume (le propriétaire) et Joël. L'accès est bien expliqué avant l'arrivée afin de ne pas prendre le chemin trop escarpé en montée. Nous avons pu skier sur les domaines de Chamonix et de Saint-Gervais à une 30aine de minutes en voiture. (La station des Houches se trouve plus près à environ 15 minutes pour la location éventuelle de matériel.) Quant aux piétons, ils ont pu faire des balades au départ du chalet et visiter l'aiguille du midi et la grotte de glace à Chamonix. Afin, grâce aux recommandations du Chalet Tout Blanc nous avons fait appel à un chef à domicile (Osmose) pour mon anniversaire et ce fut une excellente expérience. Je recommande ce chalet et n'hésiterais pas à y revenir si l'occasion se représente !"
- Laura Berthier - Airbnb février 2020 - FRANCE

"Un excellent séjour!
Une architecture remarquable avec une vue imprenable sur les montagnes. L'équipement était complet et le chalet très confortable et convivial. Nous avons également reçu un excellent accueil. Nous recommandons fortement ce chalet ! "
- H Sigrid Girard - Homelidays février 2020 - FRANCE

"The Chalet is really beautiful and with a beautiful view. The house is, elegant, warm and comfortable. The kitchen is big and well equipped. The rooms were clean, although common spaces were a bit dusty. One thing that was not clear from the announcement is that one of the room on the upper floor can be accessed only through another room, so when you are 4 couples can be annoying. Communication with the host was clear and fast. The rules of the house were not very flexible, as the checkout, since we had to leave at 10, new customers were coming so I can understand anyhow. We found very annoying, instead, to collect bed sheets and towels and bring them to the laundry. Cleaning service is included so I was expecting the service to do this job. All in all a very nice house for a pleasant holiday."
- Desiree Ferrari - Airbnb février 2020 - ITALIE

"Excellent séjour au Chalet Tblanc! Perfecta para grupo de amigos. Hemos pasado muy buena estancia, casa moderna, amplia, limpia y acogedora. A pocos kms de las principales pistas de ski de la zona(20min en coche). El único inconveniente, la calle que accede a la casa es una pendiente muy pronunciada que no está bien asfaltada."
- Guillermo Camps - Airbnb janvier 2020 - FRANCE

"Fantastic chalet for a family. Would definitely book again."
- Odiljon Raupov - Airbnb janvier 2020 – ROYAUME UNI

"Great fun house!"
- Kevin Pritchard - Airbnb janvier 2020 – USA HAWAI
---
- 2019 -
---
"One of our best family holidays! Guillaume was very hospitable and we felt very well taken care of. I can't recommend their chalet enough. We had a lovely time and we didn't want to leave!"
- Mey Sabili - Airbnb décembre 2019 - PHILIPPINES

"The Chalet TBlanc was exactly as described in the listing... A nice mixture of sophisticated contemporary and traditional design. The furniture was carefully selected and added a nice chic touch to the chalet. We were a group of five and had plenty of space available for ourselves! Guillaume was a very communicative host and was of great help in recommending local restaurants and activities."
- Kim And Francesca Sayid - Airbnb novembre 2019 – USA CHICAGO

"Formidable Séjour familial.
Venu pour le Trail du Mont Blanc en famille, nous avons apprécié la situation et le confort que propose ce chalet merveilleux."
- Olivier Feutry - Homelidays juillet 2019 - FRANCE

"Great Location, it is wonderful!"
- Saeed Albaloushi - juillet 2019 – EMIRATS ARABES UNIS

"Just a beautiful place and incredible host. Stunning chalet with great views and privacy. Loved it!"
- Mehryar Ghazali - Airbnb juillet 2019 – EMIRATS ARABES UNIS

"Magnifique chalet avec une vue imprenable sur le mont Blanc. Le chalet est très bien équipé et très très bien décoré. Un grand merci à Guillaume pour la qualité de ces conseils et de ces bons plans dans la région. Nous avons passé un excellent week End en famille , nous y reviendrons avec plaisir."
- Vanessa Martin - Airbnb juin 2019 - FRANCE

"Posto fantastico per trascorrere un we di relax in un'atmosfera elegante."
- Alberto Tuninetti - Airbnb avril 2019 - ITALIE

"Nous avons passé un excellent week-end en famille au Chalet Tout Blanc. L'emplacement et idéal, a proximité de Chamonix et le point de départ de nombreuses randonnées. Je recommande !"
- Mallorye Follet Airbnb avril 2019 - FRANCE

"Superbe chalet, très cosy et très chaleureux. Nous étions 10 amis et chacun a pu trouver son intimité et sa place sans problème. Les prestations sont de qualité et Guillaume, que nous n'avons malheureusement pas pu rencontrer, a été cependant à l'écoute et très réactif à nos questions par message. Nous n'avons malheureusement pas pu profiter de cette magnifique vue sur le Mont Blanc, car le beau temps n'était pas avec nous mais l'orientation du chalet et l'organisation des pièces sont consus pour que l'on s'y sente bien. Petit bémol pour la chambre traversante, qui si je ne me trompe pas, n'est pas mentionnée dans le descriptif, (mais ce n'est vraiment qu'un détail). Nous recommandons vivement ce chalet pour son calme et son dépaysement."
- Eliane Correze - Airbnb mars 2019 - FRANCE

"Fantastic ski time
Very beautiful, well-equipped chalet, breathtaking view of Mont-Blanc, contact person on site and owner very involved in the smooth running of the stay. I hardly recommend."
- Alexander Kreuger - mars 2019 - HOLLANDE

"SUPER SEMAINE DE NOËL EN FAMILLE
Un super chalet bien adapté pour plusieurs familles.Les chambres avec leur salle de bain permettent à chaque couple d'être autonome, et le chalet est vraiment bien conçu pour ne pas être les uns sur les autres Il y a une belle cuisine trės pratique et de la vaisselle en conséquence Enfin tout est fait pour passer un super séjour dans un endroit calme Nous avons adoré..."
- Sylvie Dupuis - Homelidays Janvier 2019 - FRANCE

"Un très bon séjour dans un endroit calme au milieu de paysages exceptionnels. Le chalet est comfortable et agréable, la route pour y accéder est difficile les 100 derniers mètres (personnes âgées et bébé pas évident quand c'est trop enneigé).
- Charlotte & Ludovic Renaud - Airbnb janvier 2019 – POLYNÉSIE FRANÇAISE

"Beautiful Chalet in great location! The hosts were outstanding, always replied right away and helped us with any issues we had!
- Shayan Sadeghian - Airbnb janvier 2019 – CANADA TORONTO
---
- 2018 -
---
"Wonderful place!"
- Arnaud Henin - Airbnb septembre 2018 - FRANCE

"Стильный дом в отличном месте. Шикарный вид из гостиной. Очень понравилось"
- Kirill Sinitsa - Airbnb aout 2018 - LITUANIE

"Well equipped and in an excellent condition. The property is also well located on its own. We enjoyed our stay and found the property and it's owner – excellent."
- Paul House - Homelidays aout 2018 – ROYAUME UNI

"Le chalet est très confortable, les enfants ont pu jouer en sécurité dans le jardin et les 2 terrasses qui entourent le chalet. Merci Guillaume de nous avoir avoir mis à disposition le materiel pour bébé: lit, chaise et draps et aussi le sac à dos pour porter bébé. Le chalet est bien situé, nous avons randonné dans toute la vallée, et dormi en refuge une nuit et partant depuis le chalet. Le chalet est très bien agencé offrant une vue à 180, nous nous sommes senti chez nous, un moment en famille inoubliable."
- Céline Vankeirsblick - aout 2018 - BELGIQUE

"We had a really great experience staying at this beautiful house. And the hosts were amazing with their hospitality and communicatio"
- Talal Alarafi Airbnb - aout 2018 – USA OREGON

"Un magnifique chalet équipé avec tout ce dont on a besoin. Une vue sur le Mont-Blanc, un accueil chaleureux, dans un village très sympatique. À 20 minutes à pied du train et accès à plusieurs pistes de trail."
- Natalie Desrochers - Airbnb juillet 2018 – CANADA QUÉBEC

"SÉMINAIRE DE DIRECTION COSY.
Nous y avons organisé un séminaire de direction restreint / cosy : ce fut parfait ! Cadre calme avec vue sur le Mont Blanc, bon équipement et très bon confort, aménagé avec goût, excellente réactivité et très bons conseils de l'hôte, service de conciergerie. Nous y reviendrons sur ce format avec plaisir et confiance."
- Alexandre Rocco - Airbnb juin 2018 - FRANCE

"We held our annual retreat with friends to sing along and enjoy the hike. The Chalet is in a very quiet hamlet, it is very comfortable, and it is easy to go shopping nearby. We really enjoyed the hike to get eggs and milk from the farm. A magical place surrounded by astonishing landscape."
- Dvori & Israel Pshednovak - juin 2018 - USA DALLAS

"Superbe séminaire !
Très bon séjour pour un team bulding de 8 personnes, le chalet très agréable, spacieux, avec vu sur le mont blanc pour le réveil. De plus un accueil et service parfait (merci Mountain Access) pour l'organisation des activités, repas avec le chef Basile, randonnée raquette et repas avec Jean Marc et mer de Glace avec Yoann. toute l'équipe a été enchantée par le séjour."
- Pascal Joyeux - Homelidays Avril 2018 - FRANCE

"We enjoy our stay, we will definetly come back, thank you!"
- Jani Saarinen - avril 2018 - FINLANDE

"Très beau chalet bien équipé, vue imprenable sur le Mont-Blanc, personne de contact sur place et propriétaire très impliqué au bon fonctionnement du séjour. À recommander !!!"
- Sacha Tola - Airbnb mars 2018 - SUISSE

"Super chalet, parfait pour des groupes. Construction récente et bien pensée. Les propriétaires sont disponibles, avenants et sympas. Attention à l'accès devant la maison, si le chemin est enneigé il faut une très bonne voiture ou parcourir les 100 derniers mètres à pied."
- Ahmet Altinsoy - Airbnb mars 2018 - SUISSE

"Excellent séjour dans un chalet aux prestations luxueuses. Tout est de très belle qualité et le chalet, bien qu'isolé, est à proximité des commerces et stations de ski. Guillaume et Marie ont été tous les deux des hôtes merveilleux et attentifs."
- Anne-Sophie Chatillon - Airbnb fevrier 2018 - FRANCE

"Perfect for a week of skiing, we were able to ski in 4 different stations and even ski in la Vallée Blanche with a guide. The chalet is perfect for 10 adults, it is well located for each morning discovering a new ski area. Thank you to Guillaume for your welcome and your availability. We hope to return."
- Marek Sliwinski - février 2018 - POLOGNE

"Nous avons passé un très agréable séjour entre amis. Le chalet propose des magnifiques espaces de vie. Nous nous sommes toujours sentis à l'aise alors que nous étions douze amis. L'accueil a été très sympathique et bien organisé. Simon et Stéphanie nous ont donnés de bons conseils quotidiens sur les meilleurs endroits pour allez skier avec toujours une très grande réactivité. Les matériaux, le design et les équipements du chalet le rendent très chaleureux et idéal pour un séjour entre amis au coin du feu."
- Simon Kamatchy Airbnb janvier 2018 - FRANCE

"Un accueil unique et privilégié, un chalet très agréable à vivre: lumineux et très bien équipé ! Bref, je vous le recommande ! Séjour inoubliable avec une vue incroyable."
- Camille Brenot - Airbnb janvier 2018 - FRANCE

"Chalet Tout Blanc is a beautiful modern chalet in a lovely area well connected to many different ski areas. The beds were very comfortable and the kitchen is well stocked. Guillaume was an excellent host, very responsive and giving good suggestions. Our only difficulty was the short road down to the house which due to the weather was very hard to access and made coming and going a little complicated."
- Jessica Pepper - Airbnb janvier 2018 – ITALIE
---
- 2017 -
---
"Chalet TBlanc is a perfect place for quite and relax holiday. The place is wonderful facing Mont Blanc. And have a nice garden. The owner and his staff very professional and good communication and helpful. We recommend this house to everybody and we are planning to come back again."
- Modar Al-Khjash - Airbnb octobre 2017 - KOWEIT

"SÉMINAIRE SALOMON.
Toujours aussi bien accueillis au chalet tout blanc ! Le chalet est magnifique, calme, spacieux et lumineux... Tout ce dont nous avons besoin pour travailler sereinement et efficacement. On s'y sent comme chez nous maintenant !!"
- Estelle Breysse - Airbnb octobre 2017 - FRANCE

"Location was great, safe and quiet Servoz is 3 minutes away and the closest village Chamonix is 15 minutes drive, Geneva also about an hour. 4 tallest mountain tops around. Mixture of all kind of weather. Nearby river. Great view from the living room or the balcony to the famous Mont-Blanc."
- Abdulrahman Alieedan - Airbnb septembre 2017 - ARABIE SAOUDITE

"Très beau séjour au chalet Tout Blanc dans la vallée de Chamonix, qui offre des prestations de qualité et, pour couronner le tout, une vue époustouflante sur le Mont Blanc. Un vrai plus, aussi, une excellente communication avec le propriétaire, Guillaume, réactif et toujours à l'écoute, afin que le séjour se passe au mieux. À refaire, sans l'ombre d'un doute!"
- Cristina Dan - Airbnb aout 2017

"Amazing chalet. Stunning location. Very helpful host. What more could you want? Thank you for letting us stay in this wonderful place."
- Helen Ridley - Airbnb aout 2017 – ROYAUME UNI

"Just an extraordinary place to spend your holidays in the mountains, the weather allowed us to hike around the chalet to a lake above the chalet. The chalet is modern and very comfortable."
- Ronen Badichi - aout 2017 - ISRAEL

"Being an architect, I chose the chalet for the very ventilated terrace in summer which allows you to enjoy modern comfort and the extraordinary landscapes all around at the same time. A magnificent stay which was enhanced by very good communication with the owner."
- Dr Abdulmuttaleb Ballam - aout 2017 - KOWEIT

"Chalet ToutBlanc is perfect. The chalet was located high up a few minutes by car from Servoz. From the kitchen and balcony we had spectacular views of Mont Blanc and the surrounding area, and we never tired of the view. It is very peaceful here and actually a change from staying in Chamonix itself. A twenty minute drive took us into the centre of Chamonix but Servoz itself or the nearby Les Houches has plenty of restaurants. Not to be missed is the nearby Lac Vert which can be reached by car or a good walk from the chalet. There are lots more walks nearby as well. The chalet itself is very comfortable and pristine with a well equipped kitchen, plenty of space to relax after long walks. It is a little difficult to find, so at the fountain you would need to turn a sharp left down a very steep lane. Initially, this was a bit of a worry but there was no need to as we would only ever have to drive down the steep hill rather than up again! Guillaume and Marielle were perfect hosts and provided us with everything we needed to know and more. Check in and out was very easy and Guillaume was always available by phone. We had the most perfect stay here and would definitely recommend staying at Chalet ToutBlanc."
- Sara Taylor Airbnb - juillet 2017 - ROYAUME UNI

"Très beau chalet avec un emplacement central qui permet de rayonner dans toute la région de Chamonix (situé tout à une dizaine de kilomètres), Megève, Annecy et la Suisse."
- Sophie Sargenton - Airbnb juillet 2017 - GUADELOUPE

"Detta moderna Chalet ligger 20 min från Chamonix i en lugn bergsby med en fantastisk utsikt mot Mount Blanc. Vi uppskattade särskilt det omsorgsfulla värdskapet, de modernt inredda sällskapsytorna och köket med plats för en stor familj att laga mat och umgås. Vi återkommer gärna igen."
- Bo Arnstrom - Airbnb juillet 2017 - SUÈDE

"Wow. This Chalet is truely fantastic. We were 2 families of 5 and all 10 of us had the best time. From the moment we arrived we felt truely at home. In fact we wished it was our home in real life. The Chalet has everything you need to feel comfortable and the surrounding land and views are out of this world. Communication was easy as well which is always comforting. I would more than recommended this Chalet to anyone wanting quality accommodation in this area."
- Greg & Ingrid Briggs - Airbnb juin 2017 - AUSTRALIE

"Chalet toutblanc is surrounded by extraordinary mountains landscape, from the chalet you can see the Mont Blanc range and the summit. We spent a family holiday cooking in a perfectly equipped and very well decorated chalet. We highly recommend a stay at Chalet Toutblanc and we hope to return one day."
- Serene Teo - juin 2017 - SINGAPOUR

"Merci pour ce beau moment dans la nature. Avec une superbe vue, ce magnifique chalet est accueillant et chaleureux. Très proche de Chamonix, avec toutes les commodités dans le centre ville, la localisation est idéale pour être au calme proche de la ville! Je recommande vivement!!!"
- Adrien Souche - Airbnb juin 2017 - FRANCE

"Excellent experience
Our stay at Chalet ToutBlanc was fantastic. After a very easy arrival from Geneva, we were thrilled to find the views from the home to be gorgeous and the location charming. The house is setup so well, stocked with everything you might need, and Guillaume provided us with lots of information to help us get set for a fabulous time skiing (equipment rentals, ski areas suggestions, connection to guides, even chef Phillipe to prepare a delicious meal in the house for us all). Its a lovely place to relax after a day of adventure and Guillaume was very personable. It was a great vacation!"
- Kevin Winthrop - Homelidays avril 2017 – USA OREGON

"Séjour Exceptionnel.
Nous avons passé 3 jours exceptionnels au Chalet Tout-Blanc. Les propriétaires sont très accomodants, sympathiques, de bon conseil, et font tout pour rendre notre séjour des plus agréables. Le chalet est super moderne, chaleureux, dans un état parfait. La vue sur le mont Blanc est unique. On est tout proche des stations, à 10 minutes de Chamonix... Bref, le parfait endroit pour un séjour à la montagne."
- Alban Delort-Laval - Homelidays mars 2017 - FRANCE

"Stunning view and gorgeous home!
We planned a few days in Paris and then a few days in Chamonix. When we arrived at the home, we were in awe of the view! Mont Blanc is right there, right out the window and the home's design celebrates this view from every angle! It would be hard to find a more perfect home to stay at in the area. The little town of Servoz, where the home is located, is so quaint, with a market and several little restaurants, all of this is just down the road a few minutes. The village of Chamonix was maybe a 10 minute drive, so the location couldn't be more ideal. The owners are beyond gracious and so helpful, especially when we had a little difficulty finding the home (we were not used to using latitude/longitude instead of a street address!) The amenities in the home were great - including a selection of wine that you can purchase, right in the home. This home is absolutely beautiful and very, very comfortable/spacious for up to 12 people. If you have young ones with you, there is a bunk bed room that is perfect. Plus a separate living room area upstairs makes it easy for children to play games while adults congregate in the main living area. If I could build a home like this back home in the US, I would! I would love to know who the architect was...everything was perfect, the town of Servoz is perfect and the owners are wonderful. We hope to return!"
- Richard Kettelka - Homelidays mars 2017 - USA IOWA

"Fantastisch
Wir haben uns im Chalet ToutBlanc sehr wohl gefühlt - gerne wieder! Die exponierte Lage mit Blick zum Mont Blanc bleibt unvergesslich. Das Chalet ist in Sauberkeit und Ausstattung hervorragend - die Architektur äußerst ansprechend. Der Vermieter sorgt sich persönlich um einen angenehmen Aufenthalt. Tipp: Erlesenes Sekt- und Weinangebot des Vermieters testen!"
- Annett Vogler - Airbnb mars 2017 - ALLEMAGNE

"Where can I start? From as soon as I booked the chalet, Guillaume was very helpful. He answered all the questions I had, offered suggestions to make the stay more comfortable and gave me contact details of people to help while we were there. We were met by Marielle at the nearby hotel, who showed us to the chalet and around. The chalet itself was very clean and well kept. It had everything we needed. It had the basics there (obviously we needed to buy extra tissues and washing up and soaps: as you would expect). The bedroom split was 4 singles downstairs, with bathroom and toilet; ground floor has a double room with shower room and toilet; upstairs a twin room leading to a double room with shower room and toilet; and a double room with a bed in the mezzanine with shower and toilet. All had hairdryers and towels. The upstairs living area was very comfortable and child friendly with the only tv in the chalet. On the ground floor: the kitchen is very well stocked with utensils etc. This leads onto the living room with a beautiful fireplace and dining table. From there you can go outside to a large balcony with a beautiful view. When you enter the chalet from the garage door, there is place to leave your skis and boots etc. The chalet is modern but quirkily classic. It is close to the ski slopes but you would definitely need to drive. It's about 10 minutes from Les Houches (where there is skiing for all abilities). There is wifi throughout the house. Other than that, checkout was smooth and Guillaume was constantly in touch to make sure everything was good. He even sent a msg to suggest an activity for the children that was going on at the time in the area. We would definitely want to go back there. Thank you Guillaume!"
- Reem Auchi - Airbnb février 2017 – ROYAUME UNI

"Very nice, comfortable chalet with very, very caring host. Chalet is fully equipped with everything you need for life - furniture, kitchen with modern technics, good stove, dishwashing Machine etc. Chalet combines modern style and antique furniture in the dunning room. Separately we want to mention the host. His care is exceptional. He helped us to find the best place to ski, to go out, to rent ski equipment, to travel etc. when it was snowing a bit he send a snow hunt machine early in the morning. To summarize - we felt ourselves guests not just clients. A piece of advice - if you come as s big group plan beforehand how you will share the rooms. There is one big room downstairs for 4 people, it is good for children. Overall we like staying at chalet and can recommend to others."
- Tatiana Luzhbina - Airbnb Janvier 2017 - RUSSIE
---
- 2016 -
---
"一个非常适合几个家庭的木屋。带独立卫生间的卧室允许每对夫妇独立生活,并且木屋设计精良,不能彼此重叠。有一个漂亮而实用的厨房, 最后,一切都做好了,在一个安静的地方过得很愉快我们喜欢它"
- Amiu Teng - novembre 2016 - CHINE

"SÉMINAIRE SALOMON
Le séjour dans le Chalet Tout Blanc à été excellent en tous points. Guillaume m'a contacté régulièrement pour savoir si notre séjour se passait bien, il a été aux petits soins et de très bon conseil. Le chalet est juste parfait, moderne, lumineux et très confortable. Je recommande sans hésiter ce lieu et ses propriétaires, et je pense que le chalet Tout Blanc va devenir notre quartier général !! :-) A bientôt, Estelle."
- Estelle Breysse - octobre 2016 - FRANCE

"Honestly, it was one of the best stay in the mountains area. Huge place for me & my family. We were 8 person staying in the chalet comfortably without any single problem. Amazing view from the grand balcony and the upper entrance, well equipped & super clean kitchen and toilets. Comfort beds. We loved the stay at the chalet since the first minute we arrived until the time of the check out. Appreciate the kind services and support."
- Abdulhadi AlR Ashed - Airbnb septembre 2016 - ARABIE SAOUDITE

"Una casa preciosa en un lugar mágico, estuvimos muy muy a gusto y es exactamente como las fotos reflejan."
- Marga Ramon - Airbnb septembre 2016 - ESPAGNE

"Ce chalet est fantastique. Le lieu (Servoz) est superbe, l'architecture, la décoration et l'agencement du chalet particulièrement soigné, et la terrasse est très agréable en début et en fin de journée, avec le lever et le coucher du soleil. Nous avons passé une excellente semaine, avec trois enfants. Les hôtes furent toujours disponibles et de bon conseil, nous n'hésiterons certainement pas à revenir."
- Boris Beaude - Airbnb août 2016 - SUISSE

"We were welcomed right as we landed- including exact direction on how to get to the place- not an easy task when done in the middle of the night for the first time. The house was clean and had everything- very well equiped kitchen, comfortable beds, and all in all beautiful decor. But nothing compares to that view you wake up to when the sun comes up- amazing view from all around. I would even say the photos do not do it justice. The real view is better! I was concerned about being away from the center of action- no need. 20 minutes was the furthest drive we needed. Perfect for our family and friends vacation. (2 families of 6 each)"
- Orit Ohayon - Airbnb août 2016 - ISRAEL

"We loved our stay at this chalet! It was absolutely gorgeous and we spent many hours sitting out on the terrace watching Mont Blanc. The hosts were very quick with communication and helping out immediately when we had issues."
- Rebecca Schmidt - Airbnb août 2016 - ITALIE

"We had a great stay at Chalet Blanc. We were three Australian families reuniting and the location provided a perfect setting for the kids and adults to relax, socialise, mountain bike, market shop, walk in the mountains, cook great meals and retreat at night to sleep in relative privacy. The chalet design and interior decoration was spot on, the outdoor terrace was big enough for a several groups (kids/adults) to use at once). We couldn't have asked for anything more - everything you need is there as well as a real sense of 'home' rather than rental property."
- Julia Backwell - Airbnb juillet 2016 - AUSTRALIE

"The chalet is placed in a beautifull area, the view is amazing. The chalet is really pleasant, well equipped and new."
- Sivan Shatil Carmon - Airbnb juin 2016 - ISRAEL

"We enjoy our stay at chalet Toutblanc, we love the terrass in front of Mont Blanc, thank you Guillaume to make our stay was perfect."
- Jian Gao - mai 2016 - HONG KONG

"Excellent contact avec Marie et Guillaume qui ont à coeur de faire découvrir et partager leur fabuleuse région. Les conseils et indications ont étés très utiles. Le chalet est magnifique, la construction et l'ameublement sont d'une grande qualité. Le point fort est la somptueuse terrasse avec vue dégagée sur le Mont-Blanc, c'est fabuleux. Les chambres sont cosys et confortables, les détails dans les finitions sont très appréciables (rideaux en laine, sanitaires, volets électriques etc...) Le salon sans télé est tout simplement l'idée du siècle, permettant à tous et à toutes de vraiment se détendre et partager un moment convivial autour du poêle à bois. Petit bémol mais rien de bien grave, dans le salon les chaises anciennes (qui ont un réel charmes) sont très basses et ne permettent pas une bonne assise... Merci pour votre accueil (même lointain) et disponibilité. Merci également à Marielle pour son professionalisme. A bientôt, David."
- David Amram - Airbnb mars 2016 - ISRAEL

"Parfait séjour de ski entre collègues au chalet Tout Blanc. Nous étions 11 et n'avons manqué de rien. Guillaume et Marie ont été charmants et aux petits soins de A à Z avec nous malgré le fait qu'ils n'étaient pas sur place. Nous recommandons vivement leur chalet qui est spacieux et très adapté pour les groupes. "
- Alicia Gassama - Airbnb mars 2016 - FRANCE

"We had a fantastic time at Guillaume and Marie's chalet. The place is located at lovely Servoz town, a 20 minutes drive to Chamonix. The house was very clean and ready to receive us. Guillaume was friendly and very welcoming. We were 4 couples doing a skiing trip and everyone had a great time at this place. Rooms are spacious and clean. Comfortable beds and great heating. Kitchen is very well equipped and modern. The living room is the perfect place to sit down, relax, open a bottle of red wine and enjoy the snow coming down. Great place. Definitely recommended. "
- Javier Passerieu - Airbnb mars 2016 - USA CALIFORNIE
---
- 2015 -
---
"Magnifique chalet, très bien équipé. Terrasse très agréable avec une vue... Magique."
- Gilles Huguenin - Airbnb aout 2015 - FRANCE

"Fantastic place close to Chamonix center, we spent great and confortable time, very appreciate communication with owners and quality services, we love to come back."
- Abdulrahman Aldakhil - août 2015 – ARABIE SAOUDITE

"Chalet tout neuf très bien conçu, avec une luminosité exceptionnelle, appréciable par tout temps, dans un village authentique à qq kms de Chamonix. Conseil, accueil et prise en charge personnalisée, organisation parfaite et beaucoup d'attentions. Excellente réactivité et service au top : la propriétaire a proposé gracieusement un "service vaisselle" pendant notre séjour car le lave vaisselle était tombé en panne malencontreusement. Chalet idéal pour un séjour entre amis ou 3 familles. Nous y reviendrons avec plaisir ! Nous avons par ailleurs testé et recommandons les services du chef à domicile Basile , un excellent rapport qualité prix."
- France Bentin - Airbnb mars 2015 - FRANCE

"This is what we were looking for!!! Starting with the communication and preparation to our vacation, Marie and Guillaume were great. The house was very clean and spacious. The terrace is just fantastic, the space and view to Mont Blanc are perfect. The beds and rooms were very clean and comfortable. Over all a great experience, our only comment is that the place is 20 min from downtown Chamonix and we were expecting something closer."
- Daniel Marcos - Airbnb juillet 2015 USA TEXAS

"We (all 9 of us) spent a wonderful summer holiday at the Chalet. It is a great base for hiking and other activities around the valley. A couple of bottles of wine in the fridge to welcome us was a great treat, as was the charcoal grill all set up and ready to go. Getting there the 1st time was a bit difficult, but we really liked staying in Le Mont as it has good access to a few trails (as well as a farm to buy fresh milk). Would consider going again."
- Alvaro Bellosso - Airbnb juillet 2015 - USA TEXAS

"The hosts were super helpful and made us feel completely at home and as a result our vacation was spectacular. The house was as promised and well equipped to the extent that one could go and live there for a long time."
- Vasudha Khaitan - Airbnb juillet 2015 - INDE

"Wir drei Familien hatten es wunderbar im modernen Chalet. Jeder hatte in seinem geschmackvollem Zimmer seine Rückzugsmöglichkeit. Küche, Wohnzimmer, Essraum und Freiluftraum hatten alles und mehr was wir benötigten. Mit unseren Gastgebern hatten wir guten und schnellen Kontkat. Vielen Dank für die hilfreichen Tipps rund um die Gegend und die Willkommensgesten. Gerne kommen wir wieder."
- Heike Grezempowski - Airbnb mai 2015 - SUISSE

"Like a 5 star hotel! Our stay was simply incredible. The chalet is really spacious and has 5 big rooms and avery nice lounge, kitchen and terrace. We were a large group of people and everyone could find his privacy. The house is fully equipped and has a relly nice view. Our contact with the owner was quick and very uncomplicated. I would definitely recommend this to anyone..."
- Hanno Schatz - Airbnb mars 2015 - SUISSE

"We had a fantastic stay at the Chalet Toutblanc - the check in procedure was simple and they provided plenty of information about the area and offers of help in making arrangements in advance. The pictures are accurate - the chalet is absolutely lovely! Plently of logs available for the fire and the wind on arrival was very welcome! One of the best things about the stay was the local chef that the hosts suggested - I encourage anyone staying in the area to employ Basile's services - the food was wonderful and he went above and beyond what we asked for in terms of laying the table, serving the food and drinks etc. He was charming and really made they stay! His website is www.basilechef.com"
- Elkie Jeffery - Airbnb mars 2015 – ROYAUME UNI

"I would like to thank Guillaume and Marie for the very warm reception. Our stay in Chalet was unforgettable. I do recommend to stay there. This is exactly the place where I will definitely come back."
- Ulvi Agayev - Airbnb Janvier 2015 - AZERBAIDJAN