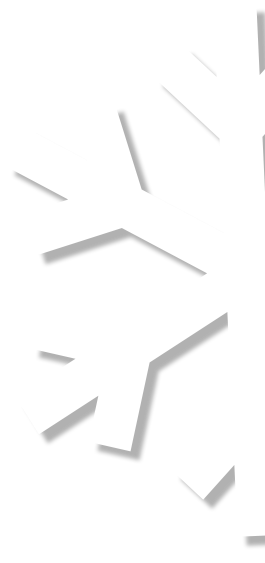 OUR CLIENTS TESTIMONIALS
---
- 2022 -
---
"We had an absolutely wonderful stay at the Chalet and can highly recommend it! The house is large, super clean and beautiful styled with an unbelievable view of Mont Blanc. The location is perfect for hiking, splashing in the river and close to town, restaurants and markets. The hosts were incredibly responsive and offered great local recommendations. I cannot say enough good things about this place, it's great!"
- TRACY - august 2022

"This is a magical place. The views of Mont Blanc from the terrace are breathtaking. The chalet is very spacious, modern and filled with amenities. The host was extremely nice and offered hiking and dining suggestions. The location is fantastic: a short (~15 min) drive from Chamonix, yet offering tranquility of a small village. Many hiking trails around. We also enjoyed daily morning stroll to Servoz to get bread, cheese, cold cuts and wine (of course) from local village stores. I wish we could stay longer…"
- ASYA - august 2022

"Beautiful respite from bustle of Chamonix. August stay was super comfortable. Action packed days of hiking with delicious family dinners. Moonrise over Mont Blanc. Well furnished kitchen."
- ROBERT - august 2022

"This place was fantastic. We came in for my wife to race UTMB and it was perfect as we had our parents and boys staying there as well. Jaw dropping views, amazing trail runs from the house, great restaurants and the bakery in Servoz is can't miss. Hosts were great with communication and it was a great experience. We had a little trouble finding the place using the website address so use the hosts directions."
- GRAHAM - august 2022

"Wonderful house and surroundings. Very nice house and beautiful surroundings. The view to Mont Blanc is amazing."
- LENE - july 2022 - UK

"We could not have asked for a better setting to reunite our family.
The view is amazing and the chalet is very well furnished and equipped.
It did get a little hot so we could have used A/C but opening the windows worked well too."
- OLIVIER Henry - may 2022 - UK

"We loved the stay this chalet. A wonderful location overlooking Mont Blanc made even better by the views from inside the chalet with uninterrupted wall to wall glass doors opening out onto the large viewing terrace. Perfect."
- Andrew - april 2022 - UK

"Stunning Chalet – Stunning Location
We all had a fantastic time at this Chalet. It very spacious, Traditional, with a modern feel. The living spaces, bathrooms and bedrooms were all very well presented and welcoming. We cant rate this Chalet more highly. The Chalet was spotless clean when we arrived and communication was outstanding from the time we booked to the time we checked out. The Owner of the chalet was extremely helpful and informative. The location is great for the winter and summer with just a short drive to all the ski resorts of which we had 7 days amazing days skiing. Thank to everyone that made our stay very special."
- Wayne Smith - february 2022 – UK

"A very comfortable and cosy house."
- Yaki Oz - february 2022 - ISRAEL

---
- 2021 -
---
"If we would go to Mont Blanc again, we would stay again in this nice and great house! Everything was good, it is very comfortable and quiet (except the cock crying in the morning!) and also our children liked it a lot. We were there in summer time, the mount blanc with its snow always giving a fresh feeling."
- Anette Strunz - july 2021 - BERLIN

---
- 2020 -
---
"Magnificent chalet with Mont-Blanc view!
This chalet is very beautiful, well maintained, nothing is missing in the kitchen and equipment, good bedding. A very beautiful decoration combining the old and the modern. Beautiful view of Mont-Blanc and other peaks of the Chamonix valley. Nearby walks or others easy to access. We spent a very good summer week with the family in the quiet mountains."
- François Besson - Homelidays was out in 2020 - FRANCE

"Remarkable locations and architecture. Perfect welcome and support. I recommend up to 8 adults or 12 adults + children"
- Olivier Hervio - Airbnb august 2020 - FRANCE

"Family week in Servoz
The house is beautiful, flooded with light, with a large garden. We stayed there for nine, comfortably, in July. In a quiet village, road access to Chamonix and to hiking in the valley is quick and easy. The house was in perfect condition, perfectly equipped. A small initial cleaning problem to settled promptly and courteously upon our call. Beautiful views of the surrounding mountains and Mont Blanc."
- H Darius Kowsar - Homelidays was out in 2020 - FRANCE

"Summer stay
Very pleasant summer stay thanks to a magnificent and large terrace discovering the Mont Blanc. A real place to stay. The country is beautiful and made to appeal to lovers of the mountain, walking and cycling."
- Jacques Junillon - Homelidays july 2020 - FRANCE

"We had a lovely time staying in Servoz at this beautiful chalet. Stunning views, well kept and modern home, and plenty of space for our entire crew. The chalet is about a 20 min drive from downtown Chamonix. The host even connected us with a wonderful chef to cater dinner for us one evening. We had a wonderful time and really enjoyed our stay!"
- Jake Cerf - Airbnb March 2020 - USA SAN FRANCISCO

"Our stay at Chalet Tout Blanc went very well. The chalet is located opposite Les Houches in Servoz with a beautiful view and sun all day. The chalet corresponds 100% to the description and is very well equipped. We were 9 adults. We were very well received by Joël who takes care of the service on site. Communication in general was very fluid with Guillaume (the owner) and Joël. Access is well explained before arrival so as not to take the path too steep uphill. We were able to ski in the Chamonix and Saint-Gervais areas about 30 minutes away by car. (Les Houches station is closer to about 15 minutes for the possible rental of equipment.) As for pedestrians, they were able to take walks from the chalet and visit the Aiguille du Midi and the ice cave in Chamonix. So, thanks to the recommendations of Chalet Tout Blanc we called on a home chef (Osmose) for my birthday and it was an excellent experience. I recommend this chalet and would not hesitate to come back if the opportunity presents itself!"
- Laura Berthier Airbnb - February 2020 - FRANCE

"A great stay !
A remarkable architecture with a breathtaking view of the mountains. The equipment was very comprehensive and co cottage n fortable and friendly. We also received an excellent reception. We highly recommend this chalet ! "
- H Sigrid Girard - Homelidays February 2020 - FRANCE

"The Chalet is really beautiful and with a beautiful view. The house is, elegant, warm and comfortable. The kitchen is big and well equipped. The rooms were clean, although common spaces were a bit dusty. One thing that was not clear from the announcement is that one of the room on the upper floor can be accessed only through another room, so when you are 4 couples can be annoying. Communication with the host was clear and fast. The rules of the house were not very flexible, as the checkout, since we had to leave at 10, new customers were coming so I can understand anyhow. We found very annoying, instead, to collect bed sheets and towels and bring them to the laundry. Cleaning service is included so I was expecting the service to do this job. All in all a very nice house for a pleasant holiday."
- Desiree Ferrari - Airbnb February 2020 - Italy

"Excellent stay at Chalet Toutblanc! Perfecta para grupo de amigos. Hemos pasado muy buena estancia, casa moderna , amplia , limpia y acogedora. A pocos kms from the main ski pistas of the zona ( 20min by coach). El único inconveniente , the calle that accesses the casa es una pendiente muy pronunciada que no está bien asfaltada."
- Guillermo Camps - Airbnb January 2020 - FRANCE

"Fantastic chalet for a family. Would definitely book again."
- Odiljon Raupov - Airbnb January 2020 - UNITED KINGDOM

"Great fun house!"
- Kevin Pritchard - Airbnb January 2020 - USA HAWAI
---
- 2019 -
---
"One of our best family holidays! Guillaume was very hospitable and we felt very well taken care of. I can't recommend their chalet enough. We had a lovely time and we didn't want to leave!"

- Mey Sabili - Airbnb December 2019 - PHILIPPINES

"The Chalet TBlanc was exactly as described in the listing ... a nice mixture of sophisticated contemporary and traditional design. The furniture was carefully selected and added a nice chic touch to the chalet. We were a group of five and had plenty of space available for ourselves! Guillaume was a very communicative host and was of great help in recommending local restaurants and activities."
- Kim And Francesca Sayid - Airbnb November 2019 - USA CHICAGO

"Great family stay
Coming for the Mont Blanc Trail with the family, we appreciated the location and the comfort offered by this wonderful chalet."
- Olivier Feutry - Homelidays July 2019 - FRANCE

"Great Location, it is wonderful."
- Saeed Albaloushi - July 2019 - UNITED ARAB EMIRATES

"Just a beautiful place and incredible host. Stunning chalet with great views and privacy. Loved it."
- Mehryar Ghazali - Airbnb July 2019 - UNITED ARAB EMIRATES

"Magnificent chalet with stunning views of Mont Blanc. The chalet is very well equipped and very very well decorated. A big thank you to Guillaume for the quality of this advice and good tips in the region. We had an excellent weekend with the family, we will be back with pleasure."
- Vanessa Martin - Airbnb June 2019 - FRANCE

"Posto fantastico per trascorrere un we di relax in un'atmosfera elegante."
- Alberto Tuninetti - Airbnb April 2019 - ITALY

"We had a great family weekend at Chalet Tout Blanc. The location and ideal, is close to Chamonix and the starting point for many hikes. I recommend !"
- Mallorye Follet - Airbnb April 2019 - FRANCE

"Superb chalet, very cozy and very warm. We were 10 friends and everyone was able to find their privacy and their place without any problem. The services are of high quality and Guillaume, whom we were unfortunately unable to meet, was however attentive and very responsive to our questions by message. We were unfortunately not able to enjoy this magnificent view of Mont Blanc, because the good weather was not with us but the orientation of the chalet and the organization of the rooms are consus so that we feel there good. Small flat for the through chamber , which if I'm not mistaken, is not mentioned in the description, (but this is really just a detail). We highly recommend this chalet for its calm and change of scenery."
- Eliane Correze - Airbnb March 2019 - FRANCE

"Fantastic ski time.
Very beautiful , well-equipped chalet, breathtaking view of Mont-Blanc, contact person on site and owner very involved in the smooth runni ng of the stay . I hardly recommend."
- Alexander Kreuger - March 2019 - NEDERLAND

>

"Fantastic Holiday !!
We were three families staying for ski holidays. All of us had a wonderful time. The kids didn't want to leave and are begging to go back! We hired private chef Philippe and he was just amazing! Terrific food and a very friendly personality! All around it was spectacular !!!"

- Julia Stahle - Homelidays February 2019 - SWITZERLAND

"SUPER FAMILY CHRISTMAS WEEK
A great chalet well suited for several families.The bedrooms with their own bathroom allow each couple to be independent, and the chalet is really well designed not to be on top of each other There is a beautiful and very practical kitchen and dishes accordingly Finally everything is done to have a great stay in a quiet place We loved it..."
- Sylvie Dupuis - Homelidays January 2019 - FRANCE

>

"A very good stay in a quiet place in the middle of exceptional landscapes. The chalet is comfortable and pleasant, the road to access it is difficult for the last 100 meters ( elderly people and babies not obvious when it is too snowy)"

- Charlotte & Ludovic Renaud - Airbnb January 2019 - FRENCH POLYNESIA

"Beautiful Chalet in great location! The hosts were outstanding, always replied right away and helped us with any issues we had!"
- Shayan Sadeghian - Airbnb January 2019 - CANADA TORONTO
---
- 2018 -
---
"Wonderful place!"
- Arnaud Henin - Airbnb September 2018 - FRANCE

"Стильный дом в отличном месте . Шикарный вид из гостиной . Очень понравилось"
- - Kirill Sinitsa - Airbnb August 2018 - LITHUANIA

"Well equipped and in an excellent condition. The property is also well located on its own. We enjoyed our stay and found the property and it's owner - excellent."
- Paul House - Homelidays August 2018 - UNITED KINGDOM

"The cottage is very comfortable, the children were able to play in safety in the garden and two terraces that surround the cottage. Thank you William we have have made available the material for baby : bed, chair and linen and also the backpack to carry baby . The chalet is well located , we have hiking in all the valley , and slept in shelter one night and starting from the cottage. The chalet is very well arranged with a view to 180, we we 're feeling here, u No time for family unforgettable."
- Céline Vankeirsblick - August 2018 - BELGIUM

"We had a really great experience staying at this beautiful house. And the hosts were amazing with their hospitality and communication."
- Talal Alarafi - Airbnb August 2018 - USA OREGON

"A magnificent chalet equipped with everything you need. A view of Mont-Blanc, a warm welcome, in a very nice village . 20 minutes walk from the train and access to several trail tracks."
- Natalie Desrochers - Airbnb July 2018 - CANADA QUEBEC

"Great time ! "
- Ahmed Almansoori - July 2018 - UNITED ARAB EMIRATES

"COZY MANAGEMENT SEMINAR
We organized a small / cozy management seminar there: it was perfect! Quiet setting with a view of Mont Blanc; good equipment and very good comfort; tastefully furnished; excellent responsiveness and very good advice from the host; Concierge Service. We will come back to this format with pleasure and confidence."
- Alexandre Rocco - Airbnb June 2018 - FRANCE

"We held our annual retreat with friends to sing along and enjoy the hike. The Chalet is in a very quiet hamlet, it is very comfortable, and it is easy to go shopping nearby. We really enjoyed the hike to get eggs and milk from the farm. A magical spot surr ounded by astonishing landscape."
- Dvori & Israel Pshednovak - June 2018 - USA DALLAS

"Superb Seminar !
Very good stay for a bulding team of 8 people, the chalet very pleasant, spacious, with a view of Mont Blanc for waking up. In addition, a perfect welcome and service (thank you Mountain Access) for the organization of activities, meal with chef Basile, snowshoe hike and meal with Jean Marc and Mer de Glace with Yoann. the whole team was delighted by the stay. "
- Pascal Joyeux - Homelidays April 2018 - FRANCE

"We enjoy our stay, we will definetly come back, thank you!"
- Jani Saarinen - April 2018 - FINLAND

"Very beautiful, well-equipped chalet, breathtaking view of Mont-Blanc, contact person on site and owner very involved in the smooth running of the stay. To recommend !!!"
- Sacha Tola - Airbnb March 2018 - SWITZERLAND

"Super chalet , perfect for groups. Recent and well thought out construction. The owners are available, outgoing and friendly. Pay attention to the access in front of the house, if the path is snowy you need a very good car or walk the last 100 meters."
- Ahmet Altinsoy - Airbnb March 2018 - SWITZERLAND

"Excellent stay in a chalet with luxurious amenities. Everything is of very high quality and the chalet, although isolated, is close to shops and ski resorts. Guillaume and Marie were both wonderful and attentive hosts."
- Anne-Sophie Chatillon - Airbnb February 2018 - FRANCE

"Perfect for a week of skiing, we were able to ski in 4 di fferent stations and even ski in La Vallée Blanche with a guide. The chalet is perfec t for 10 adults, it is well located for each morning discovering a new ski area. Thank you to Guillaume for your welcome and your availability. We hope to return."
- Marek Sliwinski - February 2018 - POLAND

"We had a very pleasant stay with friends. The chalet offers magnificent living spaces. We always felt comfortable when we were twelve friends. The welcome was very friendly and well organized. Simon and Stéphanie gave us good daily advice on the best places to go skiing, always very responsive. The materials, design and equipment of the chalet make it very warm and ideal for a stay with friends by the fire."
- Simon Kamatchy - Airbnb January 2018 - FRANCE

"A unique and privileged welcome, a very pleasant chalet to live in: bright and very well equipped! In short, I recommend it to you! Unforgettable stay with an incredible view."
- Camille Brenot - Airbnb January 2018 - FRANCE

"Chalet Tout Blanc is a beautiful modern chalet in a lovely area well connected to many different ski areas. The beds were very comfortable and the kitchen is well stocked. Guillaume was an excellent host, very responsive and giving good suggestions. Our only difficulty was the short road down to the house which due to the weather was very hard to access and made coming and going a little complicated."
- Jessica Pepper - Airbnb January 2018 - ITALY
---
- 2017 -
---
"Chalet TBlanc is a perfect place for quite and relax Holliday. The place is wonderful facing Mote Blanck . And have a nice garden. The owner and his staff very professional and good communication and helpful. We recommend this house to every body and we are planning to come back again."
- Modar Al-Khjash - Airbnb October 2017 - KUWAIT

"SALOMON SEMINAR
Always so well received at the all-white chalet! The chalet is beautiful, quiet, spacious and bright ... everything we need to work calmly and efficiently. It feels like home now !!!"
- Estelle Breysse - Airbnb October 2017 - FRANCE

"Location was great, safe and quiet Servoz is 3 minutes away and the closest village Chamonix is 15 minutes drive Geneva also about an hour 4 tallest mountain tops around Mixture of all kind of weather Nearby river Great view from the living room or the balcony to the famous Mont-Blanc."
- Abdulrahman Alieedan - Airbnb September 2017 - SAUDI ARABIA

Very nice stay at Chalet Tout Blanc in the Chamonix Valley, which offers quality services and, to top it all off, a breathtaking view of Mont Blanc. A real plus, too, excellent communication with the owner, Guillaume, responsive and always attentive, so that the stay goes as well as possible. To do again, without a shadow of a doubt!"
- Cristina Dan - Airbnb August 2017

"Amazing chalet. Stunning location. Very helpful host. What more could you want? Thank you for letting us stay in this wonderful place."
- Helen Ridley - Airbnb August 2017 - UNITED KINGDOM

"Just an extraordinary place to spend your holidays in the mountains, the weather allowed us to hike around the chalet to a lake above the chalet; The chalet is modern and very comfortable."
- Ronen Badichi - August 2017 - ISRAEL

"Being an architect, I chose the chalet for the very ventilated terrace in summer which allows you to enjoy modern comfort and the extraordinary landscapes all around at the same time. A magnificent stay which was enhanced by very go od communication with the owner."
- Dr Abdulmuttaleb Ballam - August 2017 - KUWAIT

"Chalet ToutBlanc is perfect . The chalet was located high up a few minutes by car from Servoz . From the kitchen and balcony we had spectacular views of Mont Blanc and the surrounding area, and we never tired of the view. It is very peaceful here and actually a change from staying in Chamonix itself. A twenty minute drive took us into the center of Chamonix but Servoz itself or the nearby Les Houches has plenty of restaurants. Not to be missed is the nearby Lac Vert which can be reached by car or a good walk from the chalet. There are lots more walks nearby as well. The chalet itself is very comfortable and pristine with a well equipped kitchen, plenty of space to relax after long walks. It is a little difficult to find, so at the fountain you would need to turn a sharp left down a very steep lane. Initially, this was a bit of a worry but there was no need to as we would only ever have to drive down the steep hill rather than up again! Guillaume and Marielle were perfect hosts and provided us with everything we needed to know and more. Check in and out was very easy and Guillaume was always available by phone. We had the most perfect stay here and would definitely recommend staying at Chalet ToutBlanc."
- Sara Taylor - Airbnb July 2017 - UNITED KINGDOM

"Very nice chalet with a central location which allows you to shine throughout the Chamonix region (located just ten kilometers away), Megeve , Annecy and Switzerland."
- Sophie Sargenton - Airbnb July 2017 - GUADELOUPE

"Detta moderna Chalet ligger 20 min från Chamonix i en lugn bergsby med en fantastisk utsikt word Mount Blanc. Vi uppskattade särskilt det omsorgsfulla värdskapet , de modernt inredda sällskapsytorna och köket med dishes för en stor familj att laga mat och umgås . Vi återkommer gärna igen

- Bo Arnstrom - Airbnb July 2017 - SWEDEN

"Wow. This Chalet is truely fantastic. We were 2 families of 5 and all 10 of us had the best time. From the moment we arrived we felt truely at home. In fact we wished it was our home in real life. The Chalet has everything you need to feel comfortable and the surrounding land and views are out of this world. Communication was easy as well which is always comforting. I would more than recommended this Chalet to anyone wanting quality accommodation in this area."

- Greg And Ingrid Briggs - Airbnb june 2017 - AUSTRALIA

"Chalet toutblanc is surrounded by extraordinary mountain s landscape , from the chalet you can see the Mont Blanc range and the summit . We spent a family holiday cooking in a perfectly equipped and very well decorated chalet. We highly recommend a stay at Chalet Toutblanc and we hope to return one day."

- Serene Teo - june 2017 - SINGAPORE

"Thank you for this beautiful moment in nature. With a superb view, this magnificent chalet is welcoming and warm. Very close to Chamonix, with all the amenities in the city center, the location is ideal for being in a quiet area close to the city! I highly recommend !!!

- Adrien Souche - Airbnb June 2017 - FRANCE

"Excellent experience
Our stay at Chalet ToutBlanc was fantastic. After a very easy arrival from Geneva, we were thrilled to find the views from the home to be gorgeous and the location charming. The house is setup so well, stocked with everything you might need, and Guillaume provided us with lots of information to help us get set for a fabulous time skiing (equipment rentals, ski areas suggestions, connection to guides, even chef Phillipe to prepare a delicious meal in the house for us all). Its a lovely place to relax after a day of adventure and Guillaume was very personable. It was a great vacation!"

- Kevin Winthrop - Homelidays April 2017 - USA OREGON

"Exceptional stay
We spent 3 exceptional days at Chalet Tout-Blanc. The owners are very accommodating , friendly, helpful , and do everything to make our stay more enjoyable. The chalet is super modern, warm, in perfect condition. The view of Mont Blanc is unique. We are very close to the resorts, 10 minutes from Chamonix .... In short, the perfect place for a stay in the mountains."

- Alban Delort-Laval - Homelidays March 201 7 - FRANCE

"Stunning view and gorgeous home!
We planned a few days in Paris and then a few days in Chamonix. When we arrived at the home, we were in awe of the view! Mont Blanc is right there, right out the window and the home's design celebrates this view from every angle! It would be hard to find a more perfect home to stay at in the area. The little town of Servoz , where the home is located, is so quaint, with a market and several little restaurants, all of this is just down the road a few minutes. The village of Chamonix was maybe a 10 minute drive, so the location couldn't be more ideal. The owners are beyond gracious and so helpful, especially when we had a little difficulty finding the home (we were not used to using latitude / longitude instead of a street address!) The amenities in the home were great - including a selection of wine that you can purchase, right in the home. This home is absolutely beautiful and very, very comfortable / spacious for up to 12 people. If you have young ones with you, there is a bunk bed room that is perfect. Plus a separate living room area upstairs makes it easy for children to play games while adults congregate in the main living area. If I could build a home like this back home in the US, I would! I would love to know who the architect was... everything was perfect, the town of Servoz is perfect and the owners are wonderful. We hope to return!"

- Richard Kettelka - Homelidays March 201 7 - USA IOWA

"Fantastisch
Wir haben uns im Chalet ToutBlanc sehr wohl gefühlt - gerne wieder ! Die exponierte Lage mit Blick zum Mont Blanc bleibt unvergesslich . Das Chalet ist in Sauberkeit und Ausstattung hervorragend - die Architektur äußerst ansprechend . Der Vermieter sorgt sich persönlich um einen angenehmen Aufenthalt . Tipp: Erlesenes Sekt - und Weinangebot des Vermieters testen !"

- Annett Vogler - Airbnb March 2017 - GERMANY

"Where can I start? From as soon as I booked the chalet, Guillaume was very helpful. He answered all the questions I had, offered suggestions to make the stay more comfortable and gave me contact details of people to help while we were there. We were met by Marielle at the nearby hotel, who showed us to the chalet and around. The chalet itself was very clean and well kept. It had everything we needed. It had the basics there (obviously we needed to buy extra tissues and washing up and soaps: as you would expect). The bedroom split was 4 singles downstairs, with bathroom and toilet; ground floor has a double room with shower room and toilet; upstairs a twin room leading to a double room with shower room and toilet; and a double room with a bed in the mezzanine with shower and toilet. All had hairdryers and towels. The upstairs living area was very comfortable and child friendly with the only tv in the chalet. On the ground floor: the kitchen is very well stocked with utensils etc. This leads onto the living room with a beautiful fireplace and dining table. From there you can go outside to a large balcony with a beautiful view. When you enter the chalet from the garage door, there is place to leave your skis and boots etc. The chalet is modern but quirkily classic. It is close to the ski slopes but you would definitely need to drive. It's about 10 minutes from Les Houches (where there is skiing for all abilities). There is wifi throughout the house. Other than that, checkout was smooth and Guillaume was constantly in touch to make sure everything was good. He even sent a msg to suggest an activity for the children that was going on at the time in the area. We would definitely want to go back there. Thank you Guillaume."

- Reem Auchi - Airbnb February 2017 - UNITED KINGDOM

"Very nice, comfortable chalet with very, very caring host. Chalet is fully equipped with everything you need for life - furniture, kitchen with modern technics, good stove, dishwashing Machine etc. Chalet combines modern style and antique furniture in the dunning room. Separately we want to mention the host. His care is exceptional. He helped us to find the best place to ski, to go out, to rent ski equipment, to travel etc. when it was snowing a bit he send a snow hunt machine early in the morning. To summarize - we felt ourselves guests not just clients. A piece of advice - if you come as s big group plan beforehand how you will share the rooms. There is one big room downstairs for 4 people, it is good for children. Overall we like staying at chalet and can recommend to others."

- Tatiana Luzhbina - Airbnb January 2017 - RUSSIA
---
- 2016 -
---
"一个非常适合几个家庭的木屋.带独立卫生间的卧室允许每对夫妇独立生活,木屋并且设计精良,不能彼此重叠.漂亮而一个有实用的厨房,最后,一切都做好了,安静的一个地方在过得很愉快我们喜欢它"

- Amiu Teng - November 2016 - CHINA

"SALOMON SEMINAR
These days in the White House all in was excellent in all point. Owner contacted me regularly whether stay went well, he was very caring andof very good advice. The chalet is just perfect, modern, bright and comfortable. I would certainly stay in this place and owners, and I think the chalet All White will become our neighborhood Gener al !! :-) See you soon."

- Estelle Breysse - october 2016 - FRANCE

"Honestly, it was one of the best stay in the mountains area. Huge place for me & my family. We were 8 person staying in the chalet comfortably without any single problem. Amazing view from the grand balcony and the upper entrance, well equipped & super clean kitchen and toilets. Comfort beds. We loved the stay at the chalet since the first minute we arrived until the time of the check out. Appreciate the kind services and support."

- Abdulhadi AlR ashed - Airbnb September 2016 - SAUDI ARABIA

"Una casa preciosa en un lugar mágico, estuvimos muy muy a gusto y es exactamente como las fotos reflejan."

- Marga Ramon - Airbnb September 2016 - SPAIN

"This chalet is fantastic. The place ( Servoz ) is superb, the architecture, the decoration and the layout of the chalet particularly neat, and the terrace is very pleasant at the start and at the end of the day, with the sunrise and sunset. We had a great week, with three children. The hosts were always available and with good advice, we will certainly not hesitate to return."

- Boris Beaude - Airbnb August 2016 - SWITZERLAND

"We were welcomed right as we landed- including exact direction on how to get to the place - not an easy task when done in the middle of the night for the first time. The house was clean and had everything- very well equipped kitchen, comfortable beds, and all in all beautiful decor. But nothing compares to that view you wake up to when the sun comes up- amazing view from all around. I would even say the photos do not do it justice. The real view is better! I was concerned about being away from the center of action- no need. 20 minutes was the furthest drive we needed. Perfect for our family and friends vacation. (2 families of 6 each)."

- Orit Ohayon - Airbnb August 2016 - ISRAEL

"We loved our stay at this chalet! It was absolutely gorgeous and we spent many hours sitting out on the terrace watching Mont Blanc. The hosts were very quick with communication and helping out immediately when we had issues."

- Rebecca Schmidt - Airbnb August 2016 - ITALY

"We had a great stay at Chalet Blanc. We were three Australian families reuniting and the location provided a perfect setting for the kids and adults to relax, socialize , mountain bike, market shop, walk in the mountains, cook great meals and retreat at night to sleep in relative privacy. The chalet design and interior decoration was spot on, the outdoor terrace was big enough for a several groups (kids / adults) to use at once). We couldn't have asked for anything more - everything you need is there as well as a real sense of 'home' rather than rental property."

- Julia Backwell - Airbnb July 2016 - AUSTRALIA

"The chalet is placed in a beautiful tifull area, the view is amazing. The chalet is really pleasant, well equipped and new."

- Sivan Shatil Carmon - Airbnb June 2016 - ISRAEL

"We enjoy our stay at chalet Toutblanc , we love the terrass in front of Mont Blanc, thank you Guillaume to make our stay was perfect."

- Jian Gao - May 2016 - HONG KONG

"Excellent contact with Marie and Guillaume who are committed to helping people discover and share their fabulous region. The advice and directions were very helpful. The chalet is beautiful, the construction and furnishings are of a high standard. The highlight is the sumptuous terrace with an unobstructed view of Mont-Blanc, it's fabulous. The rooms are cozy and comfortable, the details in the finishes are very appreciable (wool curtains, sanitary facilities, electric shutters etc ... ) The living room without TV is simply the idea of the century, allowing everyone to really to relax and share a friendly moment around the wood stove. Small downside but nothing serious, in the living room the old chairs (which have a real charm) are very low and do not allow a good seat .... Thank you for your welcome (even distant) and availability. Thanks also to Marielle for her professionalism . See you soon, David"

- David Amram - Airbnb March 2016 - ISRAEL

"Perfect ski break with colleagues at the all-white chalet. There were 11 of us and we didn't miss anything. Guillaume and Marie were charming and attentive from A to Z with us despite the fact that they were not there. We highly recommend their chalet which is spacious and very suitable for groups. Only downside, the lack of flexibility and courtesy of the lady who does the cleaning and check-in / check-out which seems to you it so see its opinion to the owners themselves... Pity!"

- Alicia Gassama - Airbnb March 2016 - FRANCE

"We had a fantastic time at Guillaume and Marie's chalet. The place is located at lovely Servoz town, a 20 minute drive to Chamonix. The house was very clean and ready to receive us. Guillaume was friendly and very welcoming. We were 4 couples doing a skiing trip and everyone had a great time at this place. Rooms are spacious and clean. Comfortable beds and great heating. Kitchen is very well equipped and modern. The living room is the perfect place to sit down, relax, open a bottle of red wine and enjoy the snow coming down. Grea t place. Definitely recommended."

- Javier Passerieu - Airbnb March 2016 - USA CALIFORNIA
---
- 2015 -
---
"Magnificent chalet, very well equipped. Very pleasant terrace with a magical view."

- Gilles Huguenin - Airbnb August 2015 - FRANCE

"Fantastic place close to Chamonix center, we spent great and confo rtable time, very appreciate communication with owners and quality services, we love to come back."

- Abdulrahman Aldakhil - August 2015 - SAUDI ARABIA

"Chalet brand new beautifully designed, with exceptional brightness, appreciable by all times, in an authentic village qq km of Chamonix. Advice, personalized welcome and support, perfect organization and lots of attention. Excellent responsiveness and top service: the owner offered a free "dish service" during our stay because the dishwasher had broken down inadvertently. Ideal chalet for a stay with friends or 3 families. We will come back with pleasure! We have also tested and recommend the services of the home chef Basile, an excellent value for money."

- France Bentin - Airbnb March 2015 - FRANCE

"This is what we were looking for !!! starting with the communication and preparation to our vacation, Marie and Guillaume were great. The house was very clean and spacious. The terrace is just fantastic, the space and view to Mont Blanc are perfect. The beds and rooms were very clean and comfortable. Over all a great experience, our only comment is that the place is 20 min from downtown Chamonix and we were expecting something closer."

- Daniel Marcos - Airbnb July 2015 USA TEXAS

"We (all 9 of us) spent a wonderful summer holiday at the Chalet. It is a great base for hiking and other activities around the valley. A couple of bottles of wine in the fridge to welcome us was a great treat, as was the charcoal grill all set up and ready to go. Getting there the 1st time was a bit difficult, but we really liked staying in Le Mont as it has good access to a few trails (as well as a farm to buy fresh milk). Would consider going again."

- Alvaro Bellosso - Airbnb July 2015 - USA TEXAS

"The hosts were super helpful and made us feel completely at home and as a result our vacation was spectacular. The house was as promised and well equipped to the extent that one could go and live there for a long time.
We had a fantastic stay at the Chalet Toutblanc - the check in procedure was simple and they provided plenty of information about the area and offers of help in making arrangements in advance. The pictures are accurate - the chalet is absolutely lovely! Plently of logs available for the fire and the wind on arrival was very welcome! One of the best things about the stay was the local chef that the hosts suggested - I encourage anyone staying in the area to employ Basile's services - the food was wonderful and he went above and beyond what we asked for in terms of laying the table, serving the food and drinks etc. He was charming and really made they stay! "

- Vasudha Khaitan - Airbnb July 2015 - INDIA

"Wir drei Familien hatten es wunderbar im modernen Chalet. Jeder hatte in seinem geschmackvollem Zimmer seine Rückzugsmöglichkeit . Küche , Wohnzimmer , Essraum und Freiluftraum hatten alles und mehr was wir benötigten. Mit unseren Gastgebern hatten wir guten und schnellen Kontkat. Vielen Dank für die hilfreichen Tipps rund um die Gegend und die Willkommensgesten. Gerne kommen wir wieder."

- Heike Grezempowski - Airbnb May 2015 - SWITZERLAND

"Like a 5 star hotel! Our stay was simply incredible. The chalet is really spacious and has 5 big rooms and avery nice lounge, kitchen and terrace. We were a large group of people and everyone could find his privacy. The hous le is fully equipped and has a relly nice view. Our contact with the owner was quick and very uncomplicated. I would definitely recommend this to anyone..."

- Hanno Schatz - Airbnb March 2015 - SWITZERLAND

"We had a fantastic stay at the Chalet Toutblanc - the check in procedure was simple and they provided plenty of information about the area and offers of help in making arrangements in advance. The pictures are accurate - the chalet is absolutely lovely! Plently of logs available for the fire and the wind on arrival was very welcome! One of the best things about the stay was the local chef that the hosts suggested - I encourage anyone staying in the area to employ Basile's services - the food was wonderful and he went above and beyond what we asked for in terms of laying the table, serving the food and drinks etc. He was charming and really made they stay! His website is www.basilechef.com"

- Elkie Jeffery - Airbnb March 2015 - UNITED KINGDOM

"I would like to thank Guillaume and Marie for the very warm reception. Our stay in Chalet was unforgettable. I do recommend to stay there. This is exactly the place where I will definitely come back."

- Ulvi Agayev - Airbnb January 2015 - AZERBAIDJAN