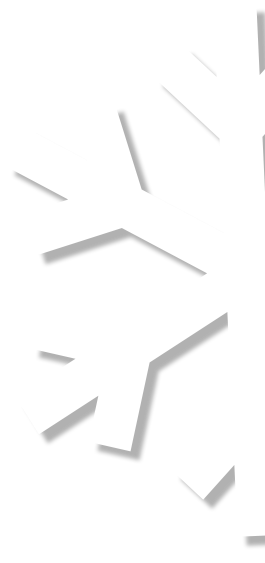 Chalet Toutblanc
WELCOME TO CHALET TOUTBLANC luxury and design
Chamonix Mont-Blanc, Servoz
The Luxury and Design chalet is nestled in the heart of a beautiful authentic mountain hamlet a few kilometers away from Chamonix.

Ideally located in a mountain cirque on a southern slope with an exceptional view of the summit of Mont Blanc. Its large glazed areas offer a magnificent panorama of Mont Blanc and also the chain of Fizz and Aravis
This chalet welcome 12 people. Its very contemporary architecture allows you to be totally connected with nature while enjoying luxury facilities.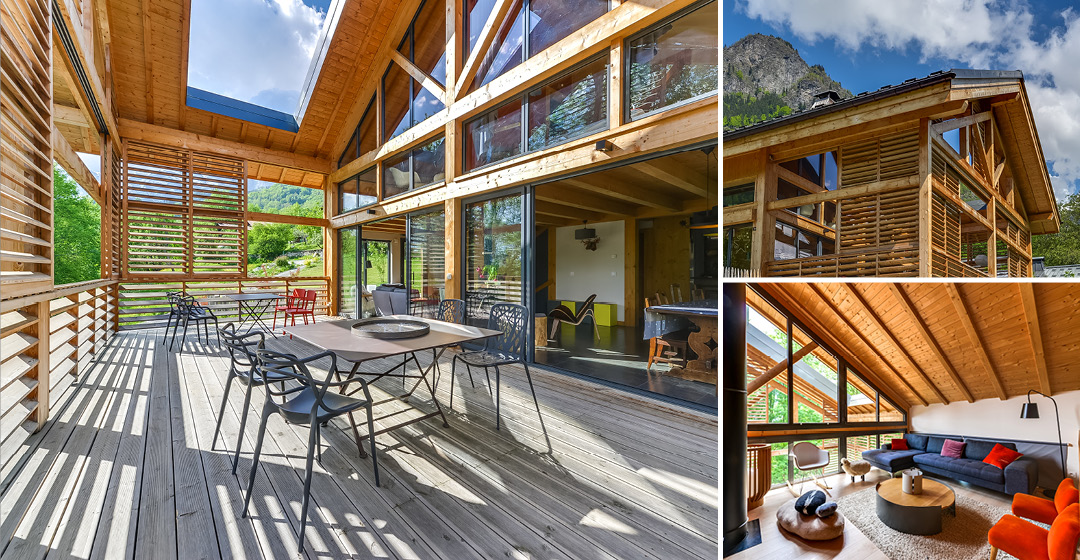 Facing south, the chalet gives you maximum sunlight. It is close to all amenities and opens the possibility of very fast access to many ski resorts, 5 minutes from Les Houches, and less than 25 minutes from all other resorts in the Chamonix Valley, Megève and Contamines Montjoie.
Mountain architecture is primarily about the view and the natural setting - it is an architecture that is intimately connected to its site and allows residents to be live between heaven and earth. For city dwellers in particular, a mountain retreat is an opportunity to embrace nature, to feel the power of the land again.
We designed this chalet in a refined style to take full advantage of the magnificent views of Mont Blanc in a comfortable setting. The location allows you to relax in peace while enjoying a maximum of services and leisure around.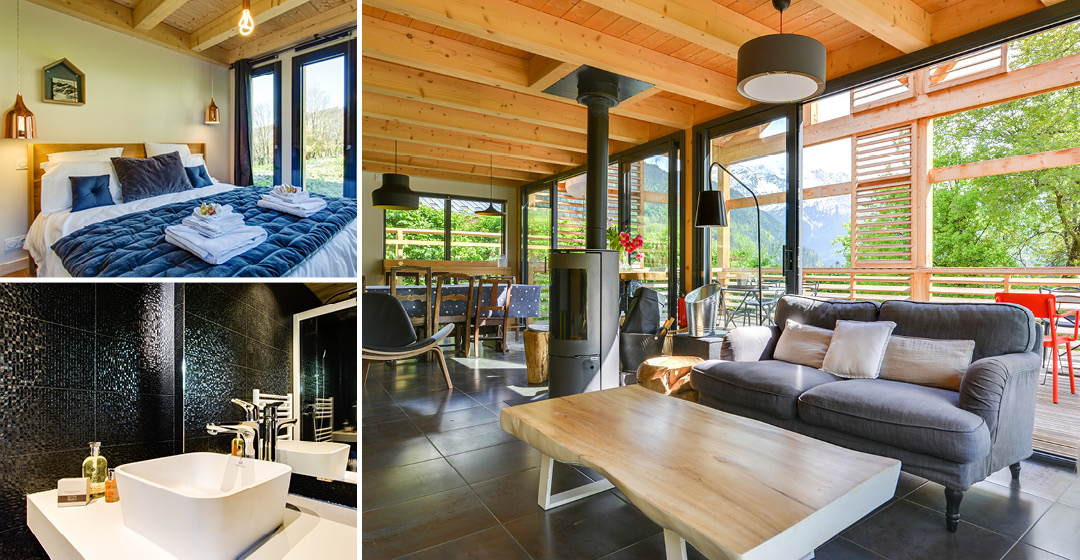 "We had a lovely time staying in Servoz at this beautiful chalet. Stunning views, well kept and modern home, and plenty of space for our entire crew. The chalet is about a 20 min drive from downtown Chamonix. The host even connected us with a wonderful chef to cater dinner for us one evening. We had a wonderful time and really enjoyed our stay!"
- Jake Cerf Airbnb March 2020 - USA SAN FRANCISCO

"Like a 5 star hotel! Our stay was simply incredible. The chalet is really spacious and has 5 big rooms and avery nice lounge, kitchen and terrace. We were a large group of people and everyone could find his privacy. The hous le is fully equipped and has a relly nice view. Our contact with the owner was quick and very uncomplicated. I would definitely recommend this to anyone..."
- Hanno Schatz Airbnb March 2015 - SWITZERLAND