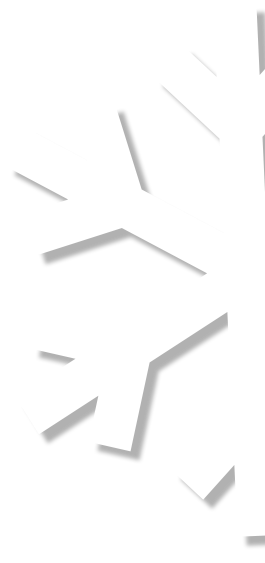 THE CHALET
Our chalet TOUTBLANC offers accommodation of 5 bedrooms, two lounges (living room, TV lounge), a large kitchen, a large hall, a laundry room, two garages and a parking.
Best thing to do at the chalet: relax in the heart of nature with access to all amenities, with proximity to all ski resorts. Also in summer hiking from the chalet in the massif des Fiz and its 8 refuges.
ARRIVAL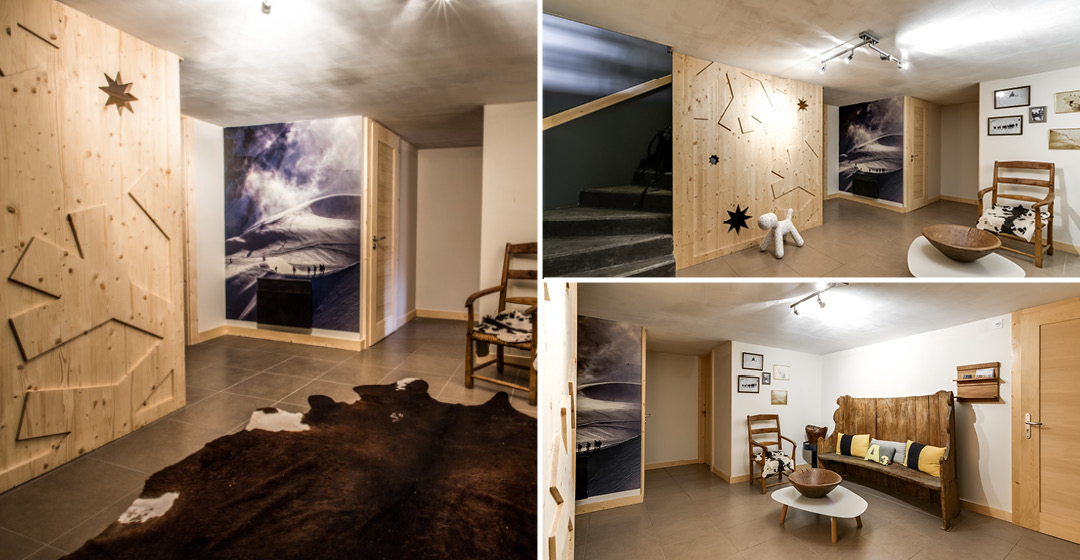 The lobby allows you to take off your shoes, suspend and store outdoor clothing.
THE TERRACES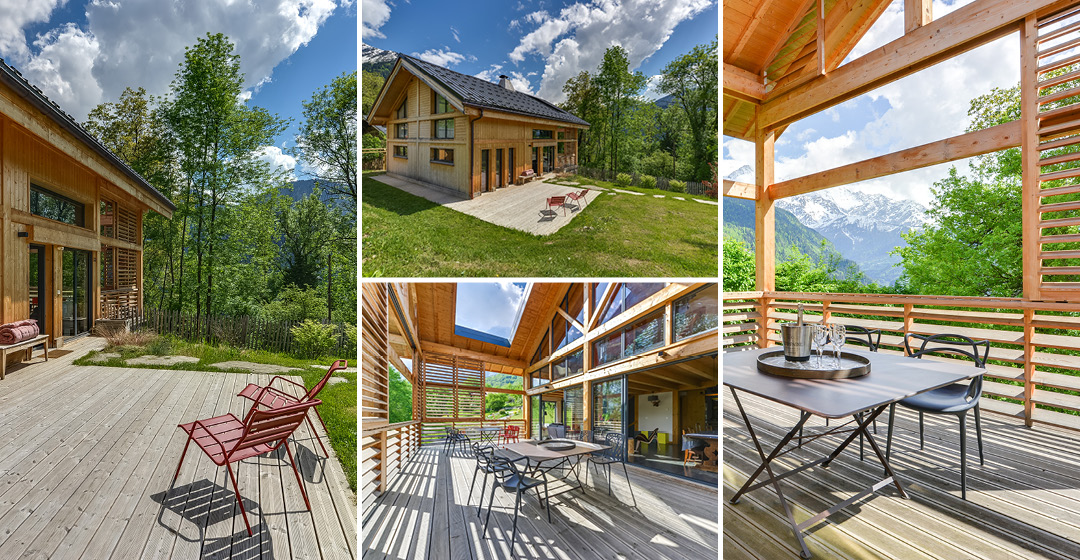 The large terrace allows all kinds of activities: yoga, relaxation, facing south and facing Mont Blanc, it becomes a real living room. The trellises are sliding and allow to play with light throughout the day. The second terrace faces west, into the garden.
THE LOUNGE - TÊTE ROUSSE-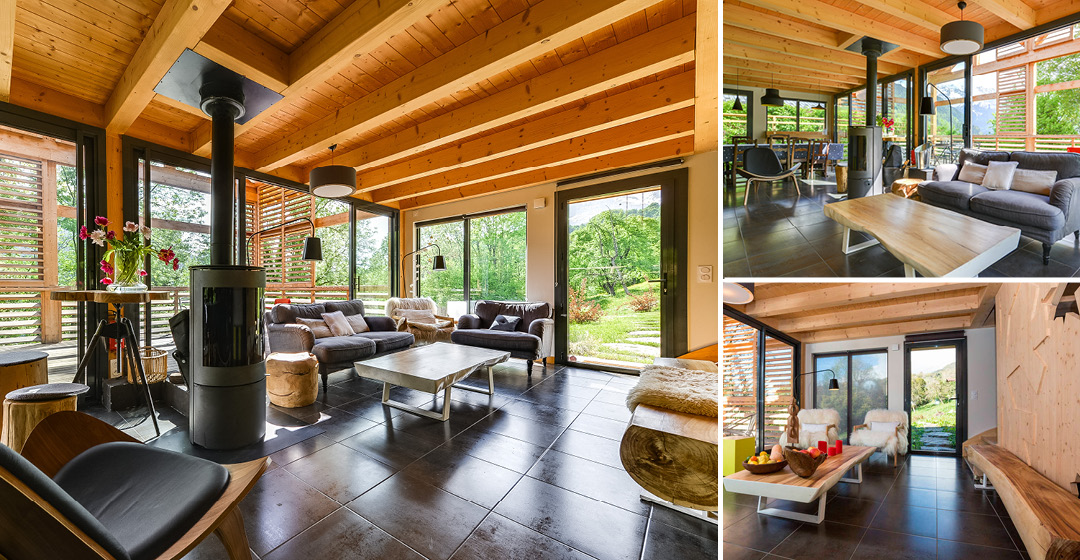 The ground floor is the social area of ​​the chalet, large room open to the dining room and close to the kitchen. It allows all residents to meet.
The wood stove is central; the room is south and the large bays allow a spectacular view of Mont Blanc. In the morning, very early with the long sight you will be able to see mountaineers at the top of Mont-Blanc and climbers who climb it.
Cozy sofa, cozy armchair and wooden cubes that you can move to the sandstone of your desires. Space to place your computer.
Our furniture is made from tree trunks and are unique pieces made by the Refuge brand.
THE KITCHEN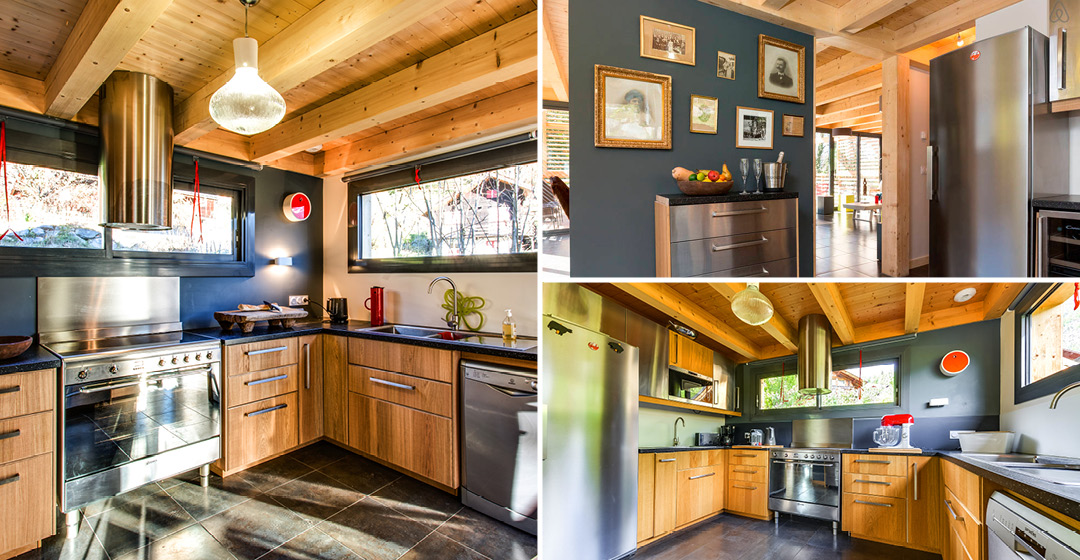 Perfectly equipped to cook easily, it has two sinks and two refrigerators as well as a large Smeg cooker, a microwave oven, a blender, a pressure cooker, two raclette machines, a Nespresso machine, a grill bread, two coffeemakers, large oven dishes, a wine cellar, a cast iron casserole.
DINING ROOM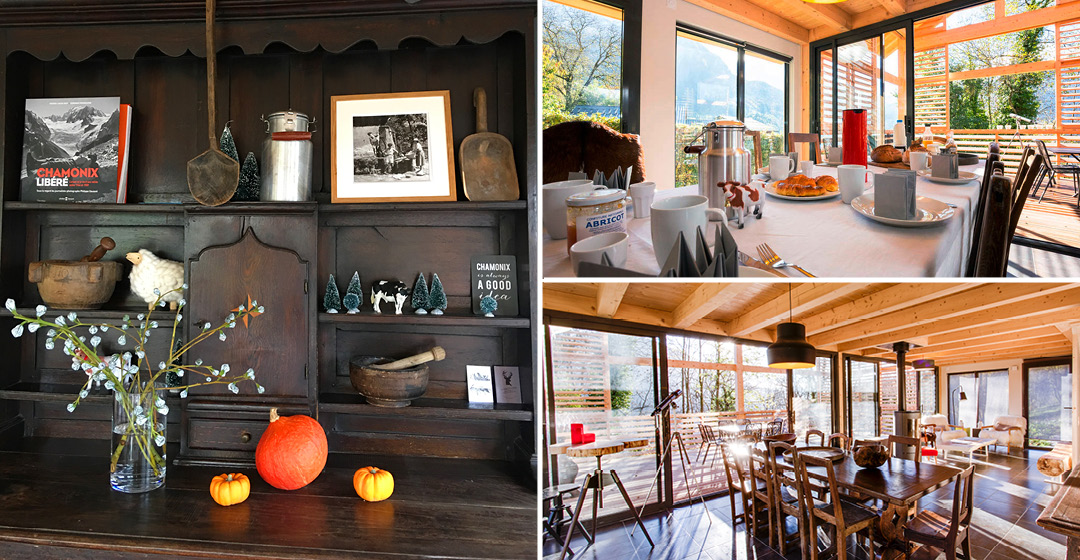 The chairs of the dining room and the buffet are old furniture from Haute-Savoie. At the time, each person had his own unique chair.
Thus the chairs are all of different size and shape. Every resident will find his!
5 ROOMS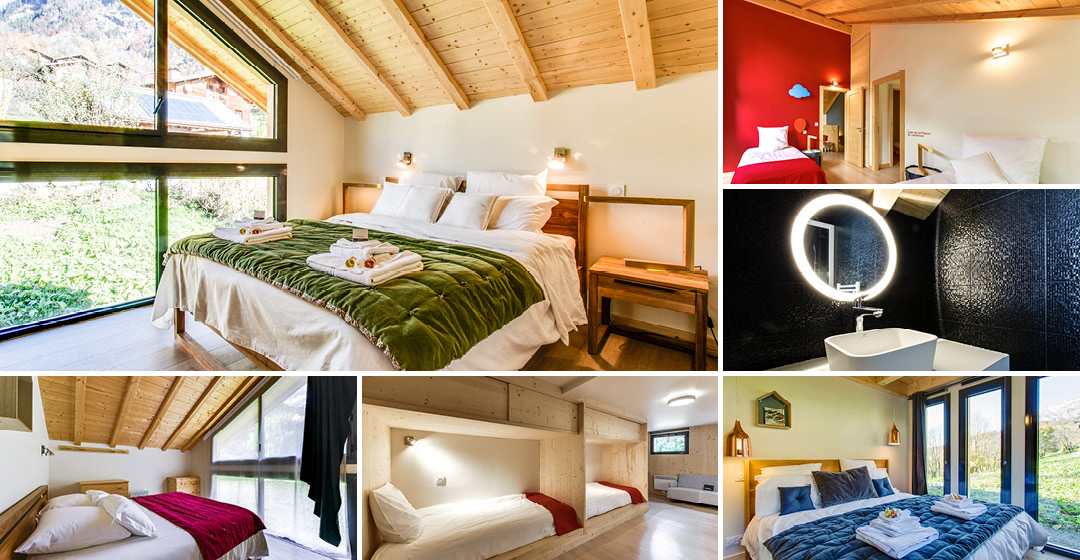 Consisting of mini-suites including a large master suite of two bedrooms, ideal for families with children.
The rooms are spacious and offer magnificent views on the mountains.
The bedding is neat and of high quality.
MONT-BLANC LOUNGE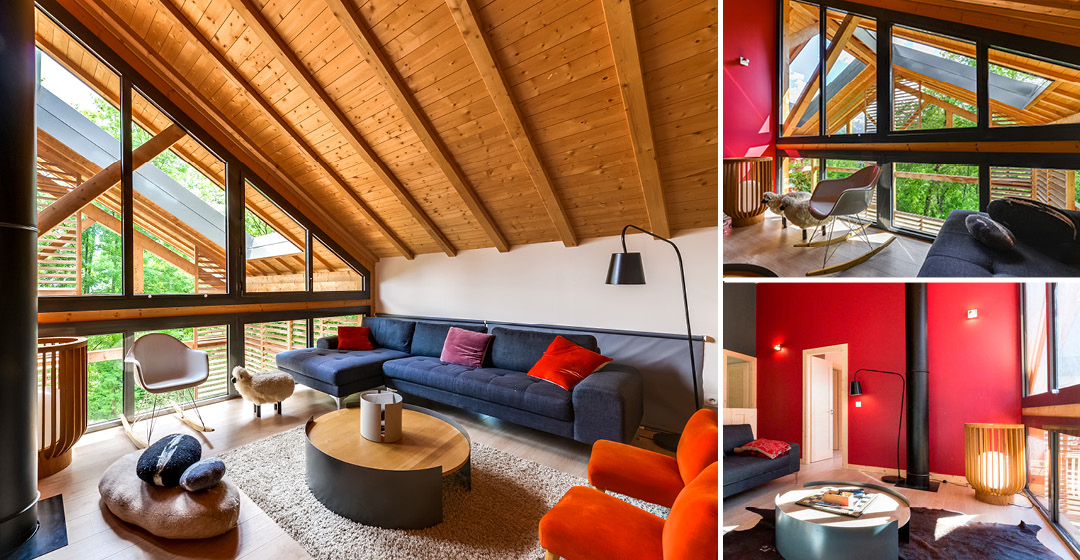 A second living room upstairs with a large comfortable corner sofa, a TV and a DVD player.
This second lounge offers a splendid view of Mont Blanc.
It allows you to watch TV without disturbing other residents, perfect for children who want to relax after skiing in front of a DVD. A few DVDs are available for all ages and all tastes.